Metal Injection Molding (MIM)
MIM parts – Innovative and with highest precision
Metal powder injection molding offers a diverse selection of shaping options and is used wherever multi-layer component geometries are required. Moreover, a wide range of materials can be accessed.
Small to smallest precision parts with a high geometric complexity can be economically mass-produced with metal injection molding (MIM) due to the low error rate. The metal parts produced are characterized by high accuracy and an optimal surface quality. Therefore, MIM components do not require post-processing.
Materials that are particularly difficult to machine, such as titanium alloys or stainless steel, can be used productively with MIM, since there are no assembly and joining steps. Threads, bores, logos or other inscriptions can also be precisely worked into the component. However, since the metal powder injection molding is tool-bound, the tool costs must be amortized over the number of pieces.
As an experienced MIM manufacturer, we can ideally assist you in planning your MIM component.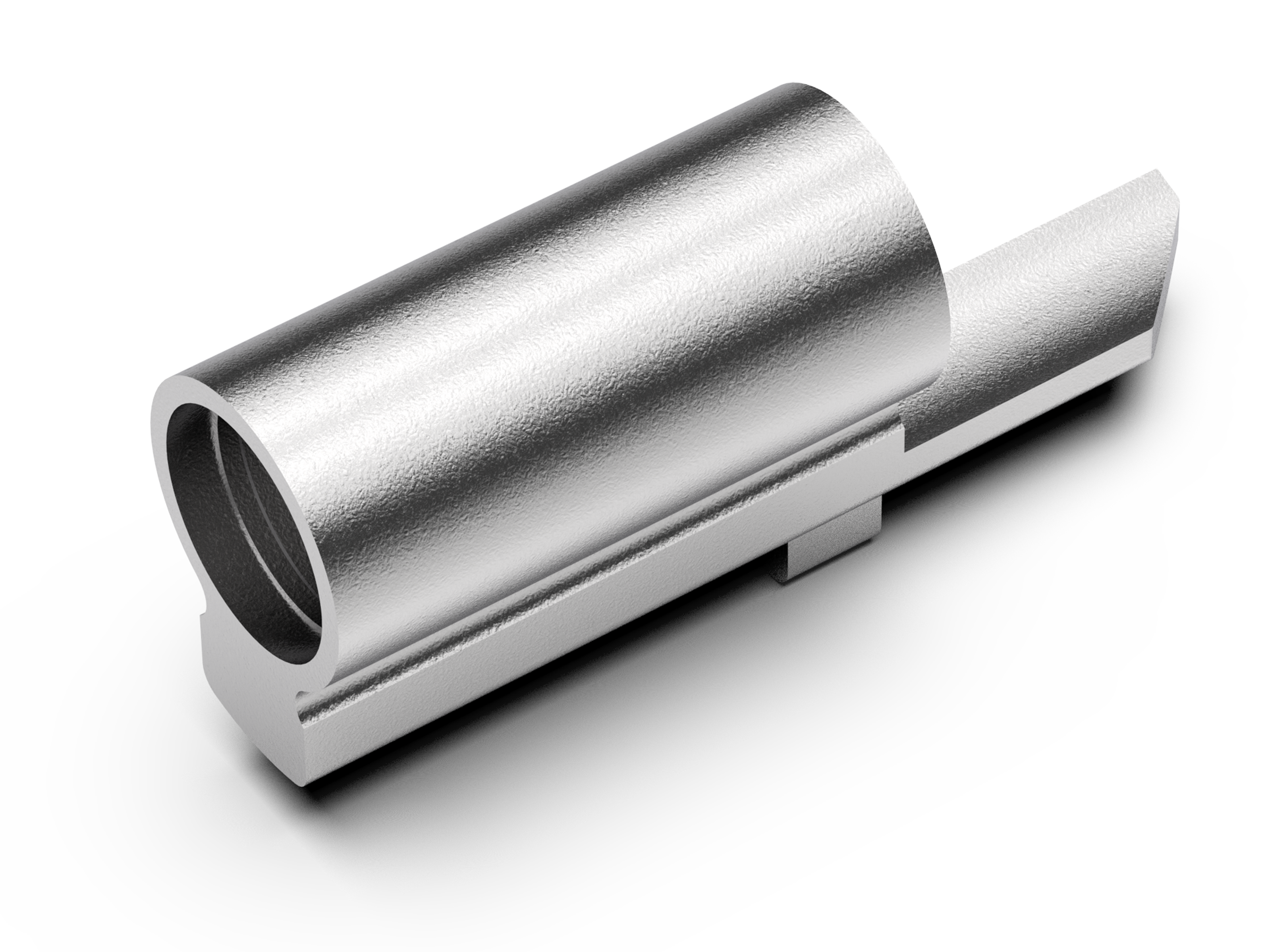 Great geometric design freedom
Production of complex parts
Internal & external threads can already be formed during casting
High dimensional accuracy
Unique level of detail
First-class surface quality
Good dimensional tolerances of +/- 0.5%
Better adhesion of anti-corrosion treatments
Relative density of 95-98%
Less complex processing
Low manufacturing costs
Economical even with medium quantities
All about MIM by Richter Formteile
Testing options for MIM parts
3D laser or measuring probe
Impact strength
Yield point
Chemical analysis
X-Ray
Fluxing
Ultrasound
Tensile strengths
According to customer requirements
Surface treatments of MIM products
Radiation
Electropolishing
Galvanizing (chrome-6 free)
Passivation
Paint
Powder coating
Anodizing
Prime
Vibratory finishing
CED coating
Sand or glass bead blasting
Certified acc. to:
DIN ISO 9001, 14001, TS 16949
Tolerances:
approx. +/- 0.3% of the nominal size
Materials:
steel, stainless steel, hard metal and copper
Post-processing:
Own CNC processing centers, heat treatments according to customer specifications
MIM Material
Here you can discover all the materials that can be used in the MIM manufacturing process. The tables show the specifications of the materials used in MIM technology.
Contact
Our contact persons have the answer. In a joint discussion, we clarify all relevant points in order to get you to your individual moulded part as quickly as possible.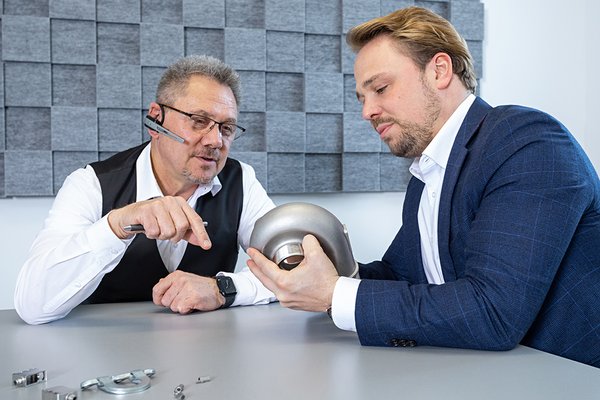 Richter Formteile: Full Service from one source
Expert advice
in each casting and forging process
No risk
through conformity with drawings and ISO-certifications
Optimal resource planning
through our international production network
Secure processing
as a German legal partner
Just in time delivery
ex warehouse Leonberg nearby Stuttgart in Germany
High process competence
through over 40 years of experience
Maximum economy
through optimal resource planning
Pre-financing
and storage of the complete annual requirement
Service – to suit your needs
MIM Procedure
The MIM process makes it possible to produce the smallest and most complex moulded parts. Discover the background of the process at Richter Formteile.